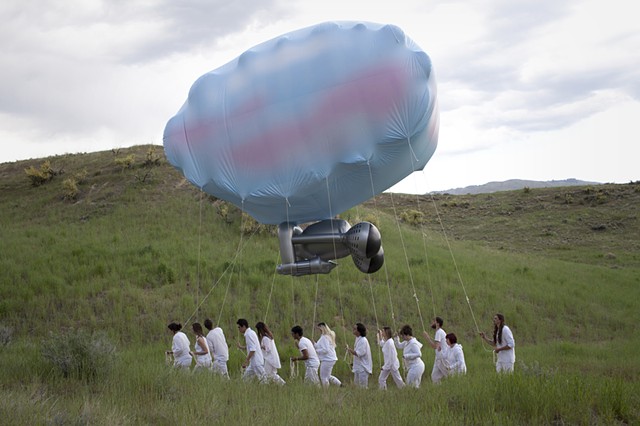 Recent News/Shows
Sep 8 – Nov 4, 2022
Over the Line, Curator: Emily Johnsen
Center for Arts and History, Lewis-Clark State College
Lewiston, ID
www.lcsc.edu/cah/exhibits
Finding a Way Audio Archive
www.mixcloud.com/FindingaWay/tracks/
Aug 29 – Oct 6, 2022
1989 Part I & II, Curators: Ilknur Demirkoparan and Vuslat D. Katsanis
Cerritos College Art Gallery, Los Angeles CA
www.cerritos.edu/art-gallery/main-pages…
August 30th - October 21 2022
Queer ID, Curator: J. Casey Doyle
Blue Galleries, Boise State University, Boise ID
January 28 - February 13 2022
1989, Curators: Ilknur Demirkoparan and Vuslat D. Katsanis
MinEastry of Postcollapse Art and Culture, Portland OR
mpac.postcollapse.art/portfolio-item/19…
August 13 - September 10 2021
CUT
Manifest Gallery, Cincinnati, OH
www.manifestgallery.org/
January 27 - March 5 2021
Intersections two person show with Caroline Earley
Eastern Washington University, Cheney, WA
sites.google.com/ewu.edu/ewu-gallery-of…
www.ewu.edu/cale/art/gallery/
July 31 - September 20 2020
Rocky Mountain Biennial, juror Leah Ollman
Museum of Art, Fort Collins CO
moafc.org/past-exhibitions/
September 18 - 27 2020
23rd edition of Local Sightings Film Festival (online due to the pandemic)
Northwest Film Forum, Seattle WA
azuff.org/2020films/shorts-block-x-aliv…
September 11 – 19 2020
Arizona Underground Film Festival (online due to the pandemic)
Tucson AZ
azuff.org/2020films/shorts-block-x-aliv…
July 18 – Sept 20 2020
The Seven Memorials for Humanity, curator Wilfried Agricola de Cologne
Torrance Art Museum, CA
www.torranceartmuseum.com/darkroomonlin…
July 18 – Sept 20 2020
The Seven Memorials for Humanity, curator Wilfried Agricola de Cologne
Torrance Art Museum, CA
www.torranceartmuseum.com/darkroomonlin…
July 29 2020 - January 31 2021
Maker Art Pandemia, curator Luisa Moreira (online)
The New Art Fest, Lisbon Portugal
thenewartfest.com/maker-art/
August 26 – September 13, 2020
COLOR 2020
CICA Museum, Gyeonggi-do, Korea
cicamuseum.com/color-2020/
February 20 - March 1, 2020
Disaster Karaoke
Performance Arcade Festival 2020, Wellington NZ
www.theperformancearcade.com/
January 6 - 24, 2020
Slippery and Subversive, curators Everett Hoffman & Adam Atkinson
Wellington B. Grey Gallery, East Carolina University, NC
November 7—December 8, 2019
INTERSTATE: Where I-90 meets I-82, juror Grace Kook-Anderson
Sarah Spurgeon Gallery, Central Washington University, Ellensburg WA
www.cwu.edu/art/interstate-where-i-90-m…
October 25-26, 2019
Rome Art Week 2019, C.R.E.T.A. Exhibition and Open Studio
C.R.E.T.A. Rome, IT
April 25- May 22, 2019
Cloudship
Masons Screen, Wellington NZ
www.circuit.org.nz/project/masons-screen
June 21, 2019
Residents exhibition
C.R.E.T.A. Rome, IT
www.cretarome.com/residencies
March 1, 2019
Disaster Karaoke
Lucky Dog, Boise ID
www.facebook.com/events/290940481605942/
March 30 – July 28, 2019
2019 Biennial Art Department Faculty Exhibition
Boise Art Museum, Boise, ID
www.boiseartmuseum.org/exhibition/2019-…
July 6- December 1st, 2018
Art from Down Under: Australia to New Zealand
Turchin Center for the Visual Arts,
Appalachian State University, Boone, NC
tcva.appstate.edu/exhibitions
August 9- September 29, 2018
Holding What Can't Be Held
MING Studios, Boise ID
www.mingstudios.org/
June 25th – 30th, 2018
The Geophagic Water Closet
Mildred's Lane, Beach Lake, PA
www.mildredslane.com/upcoming/2018/6/25…
May 26 - July 25, 2018
The Arrow
Milford Gallery Queenstown, NZ
www.milfordgalleries.co.nz/queenstown/e…
February 15-19, 2018
New Zealand Painting and Printmaking Award 2018
Hamilton Gardens Pavilion, Hamilton New Zealand
www.wsa.org.nz/2018-new-zealand-paintin…
August 3-27, 2017
Out of Sight Seattle
Schoenfelds' building, 115 S Jackson Street, Seattle WA
www.outofsight.space/artistlist2017/
July 27- August 12, 2017
Select 2
Garvey | Simon Art Access, Chelsea NY
www.garveysimonartaccess.com/exhibition…
Aug 28th - Oct 27 2017
2017 Biennial Art Department Faculty Exhibition
Boise State University, Boise, ID
art.boisestate.edu/visualartscenter/
June - July, 2017
Terrarium
Visual Arts Collective, Garden City, ID
July 29 - August 20, 2016
Certain Ways
Toi Poneke Gallery, Wellington, NZ
April 19 - 23 2016
Manual of Arms, (screening) International Video art Festival of Casablanca, Morocco
www.fiav.ma
maroscope.com/event/casa-video-art-fest…
March 4, 2016
End to Uncertainty
Exploded View, Tucson, AZ
January 23 - February 28, 2016
Trending: Contemporary Art Now
Target Gallery, Alexandria, VA
torpedofactory.org/event/wca-target-gal…
Looking at Who We Are, Invitational Print Portfolio
University of Colorado, Bolder, CO
November 7 2015
28th Festival Les Instants Video
Friche la Belle de Mai, Marseilles, France
www.instantsvideo.com
November 13 - February 7 2016
Portage Ceramic Awards
Te Uru Waitakere Contemporary Gallery, Auckland, NZ
www.teuru.org.nz/index.cfm/whats-on/cal…
October 6 - November 6 2015
Queering Our World
Greenly Gallery, Bloomsburg University of Pennsylvania, PA
August 13 2015
Art Habens Art Review
issuu.com/arthabens/docs/art_habens_art…
August 17 - 23 2015
InsideOUT Exhibition and Auction
Matchbox Studios, Wellington, NZ
July 22 2015
Intersexions
Studio 5, Whitireia Community Polytechnic, Porirua, NZ
www.whitireia.ac.nz/news/Pages/Whitirei…
March 3 - April 3 2015
OUT/break
Sarah Silberman Art Gallery, Montgomery College, MD
November 29 - February 8 2015
The Annual Wallace Art Awards
Pataka Art Gallery and Museum, Wellington, NZ
October 1-18 2014
New Works: Kate Walker and Caroline Earley
Art Lab, College of the Arts, Columbus State University, GA
October 22 2014
Manual of Arms II
Linen Building, Boise ID
October 2 2014
2014 Tacoma Arts Month Opening Party & AMOCAT Arts Awards Spaceworks, Tacoma WA
January 28 - March 30, 2014
Water: A Universal Human Right
Robert Morris State Street Gallery, Robert Morris University, Chicago
Chicago Women's Caucus for Art
www.chicagowca.com/
14 - 28 February 2014
New Zealand Painting & Printmaking Award 2014
Hamilton Gardens Pavilion, Hamilton
www.wsa.org.nz/nzppa-2014.aspx
www.wsa.org.nz/2014-nzppa-finalists.aspx
January 27 - March 5, 2014
Animal Sign/ Animal Mind II
Kishwaukee College Art Gallery, IL
Melanie Yazzie, Kryssi Staikidis, Sue Pearson, Kate Walker, barbara Penn
Oct 25th
Faculty Gallery Talks
2013 Biennial Art Department Faculty Exhibition, Boise State University
art.boisestate.edu/visualartscenter/201…
Sept 5 - Oct 18
Domestic Wild
College of Idaho Rosenthal Gallery
www.collegeofidaho.edu/rosenthalgallery…
6 - 8 August
All Flocked Up
Painting Foyer Gallery
Australia National University School of Art
Work from a collaborative residency between Caroline Earley and Kate Walker
soa.anu.edu.au/visitingartists/kate-wal…
soa.anu.edu.au/event/fringe-forum-carol…
21 June - 26 July
Bad Behaviour
Designroom, Nelson, NZ
www.designroomnelson.co.nz/kate-walker.…
June 1-30
Zeitgeist, Queer Cultural Center's annual exhibition
SOMArts
San Francisco
"The exhibition reflects current trends in queer arts such as: queer craft, domesticity, performative work, affect and trauma work, the queer archive, return to analog along side digital photo based work, networked art, social practice, relational work, collaborative work, queer eco/environmental work, new trends in film video, audio work, including international artists that offer a global perspective on queer art making."
www.somarts.org/zeitgeist/
Curatorial team: Pam Peniston, Rudy Lemcke, Tina Takemoto, Jackie Francis, Josh Faught, Jordy Jones and Mat McKinley.
March 15-17
2013 West Virginia Mountaineer Short Film Festival
West Virginia University School of Art and Design, Morgantown
www.geraldhabarth.com/wvmsff/2013/web/w…
March
Inter/Change
Collaborative work between 19 Idaho artists
Linen Building, Boise ID
www.thelinenbuilding.com/gallery.php
Until February
Animal Sign / Animal Mind, at Aigantighe Art Gallery, Timaru, NZ (5 person exhibition). Other artists in this exhibition; Melanie Yazzie, Barbara Penn, Sue Pearson, Kryssi Staikidis.
December/January
HooP is screening at Novas Artes Associadas, Barcelos Portugal
New Associated Arts is an event organized by EsferaNegra in partnership with Pelouro da Cultura de Barcelos (Portugal), produced by Honeysound
www.festival-naa.pt.to/
October/November
HooP screened in "Stance", Seattle's new journal of choreographic culture along with an article published about the project including floor-talk transcript excerpts
velocitydancecenter.org/stance/2012/hoo…